Office opening hours 0900 - 1700 (Mon - Thu) & 0900 - 1200 (Fri).

2019 Price List
Due to currency fluctuations please contact us for our current € prices
Anthropometer
(98.601SC)
£1219.00
Neonatometer
(98.701SC)
£751.00
Stadiometer with VR high speed counter
(98.602VR)
£1096.00
Portable Stadiometer
(98.603VR)
£1372.00
Adult Table
(98.703SC)
£1386.00
Non-stock item, made to order
Adult Table with legs
(98.704SC)
£1585.00
Non-stock item, made to order
Infant Table
(98.705SC)
£949.00
Sitting Height Table
(98.607VR)
£1531.00
Infantometer
(98.702SC)
£949.00
Infantometer XL
(98.702SCXL)
£961.00
Skinfold Caliper
(98.610ND)
£296.00
Bicondylar Caliper
(98.604)
£267.00
Holtain-Kahn Abdominal Caliper
(98.609)
£165.00
Pocket Stadiometer
(98.608)
£68.75
Prader Orchiometer
(98.712)
£111.75
1.5m Flexible Tape
(98.606)
£12.75
Caliper Dial
(98.910)
£107.50
Balance Weight
(98.902)
£36.50
Counters, Square plastic
(98.901)
£80.75
Counters, VR High Speed Metal
(98.901VR)
£111.00
Counters, VR upgrade kit for 98.902
(98.903)
£138.75
Counters, As above factory fitted
(98.903FF)
£184.00
Anthropometrica: A Textbook of Body Measurement
(98.301)
£38.00

---

Annual calibration certification service (prices per visit)
First instrument at site (Sunday service)
£235.00
Monday to Saturday surcharge
£100.00
plus £0.55 per mile round trip (mileage as per Google Maps) and over 130 miles from Crosswell overnight expenses &pound130.00
Subsequent instruments at same site (each)
£92.00

---
All orders are subject to our Terms and conditions of Sale unless otherwise agreed in writing by Holtain Ltd.
Minimum credit account invoice £45.00 excluding VAT.
Orders under this value will be billed in Sterling and are strictly cheque/Credit Card (via PayPal) with order.
All U.K. & E.E.C. orders subject to VAT where applicable.
Documentation & Legalisation will be charged at cost where applicable.
An administration charge will be applied on all Letters of Credit
Postal invoices will be liable to a £7.50 charge
If you wish to contact us securely our PGP key is available here
Holtain Ltd. reserve the right to make design changes without prior notice.
As these instruments are individually hand made modifications to suit customers specific requirements can be accomodated, please contact us to discuss your needs and obtain a quote for custom work.
For further details or an export quote please contact us.

via Paypal
E&OE
Tuesday 18th June 2019
Tel: 01239 891656 (Int: +44 1239 891656)
Fax: 01239 393100 (Int: +44 1239 393100)
Crosswell, Crymych, Pembs., SA41 3UF, UK.
Registered in Wales No. 646316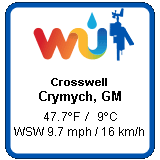 ©Copyright
Fullbore Software Development 2019