Due to COVID19 Lockdown regulations in Wales our factory is currently closed and staff are on Furlough. We are endevouring to check emails periodically from home but response times are likely to be extended.

Please fill out the following form to contact us.
PRIVACY STATEMENT: The company promise never to part with your e-mail address, or other personal details, to anyone other than any agent or representative of the company.
Tuesday 22nd September 2020
Tel: 01239 891656 (Int: +44 1239 891656)
Fax: 01239 393100 (Int: +44 1239 393100)
Crosswell, Crymych, Pembs., SA41 3UF, UK.
Registered in Wales No. 646316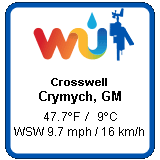 ©Copyright
Fullbore Software Development 2020