Office opening hours 0900 - 1700 (Mon - Thu) & 0900 - 1200 (Fri).
Please note our sales office will close at 12:00 Thursday 20th December and reopen at 9:00 Monday 7th January
Please fill out the following form to contact us.
PRIVACY STATEMENT: The company promise never to part with your e-mail address, or other personal details, to anyone other than any agent or representative of the company.
Monday 17th December 2018
Tel: 0845 8381976 (Int: +44 1239 891656)
Fax: 01239 393100 (Int: +44 1239 393100)
Crosswell, Crymych, Pembs., SA41 3UF, UK.
Registered in Wales No. 646316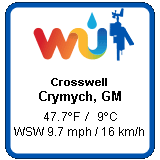 ©Copyright
Fullbore Software Development 2018